Audition for "Clue on Stage"
Auditions are 6:30 p.m. Aug. 15 and Aug. 16. Callbacks at 6:30 p.m. Aug. 17. All auditions are at West Bend Masonic Center, 301 N. University Drive, West Bend, WI 53095.
It is mandatory to sign up for an audition spot ahead of time. You can fill out the below form either ahead of your audition or at the audition.
All roles are for those 21 years of age and older.
Reference Materials
Prepare for Your Audition
Performances
Oct. 7, 8, 9, and Oct. 14, 15, 16 at UWM-Washington County's Theatre on the Hill, West Bend. Fridays at 7:30 p.m., Saturdays at 2 p.m. and 7:30 p.m. and Sundays at 2 p.m.
Director
Jim Johnson
Roles Available
Up to 15 roles possible. Speaking roles detail can be found at STAGEAGENT.com.
About the Show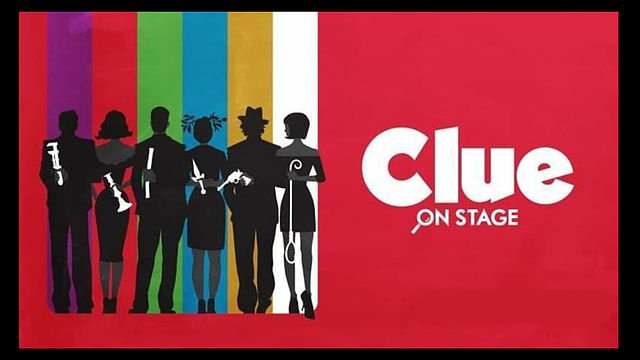 Based on the iconic 1985 movie which was inspired by the classic Hasbro board game, "Clue on Stage" is a hilarious farce-meets-murder mystery.
It begins at a remote mansion, where six mysterious guests assemble for an unusual dinner party where murder and blackmail are on the menu. When their host turns up dead, they all become suspects.
Led by Wadsworth – the butler, Miss Scarlett, Professor Plum, Mrs. White, Mr. Green, Mrs. Peacock, and Colonel Mustard race to find the killer as the body count stacks up.
Clue is the comedy whodunit that will leave both cult fans and newcomers in stitches as they try to figure out…WHO did it, WHERE, and with WHAT!
Produced by special arrangement with Broadway Licensing, New York, NY (www.broadwaylicensing.com)
Other Shows
Audition information for "A Christmas Carol," as well as other shows for the 2022-23 season will be posted here as they become available.
Have a general question about auditions?